Hi Everybody! Yep It is Wednesday, and I have new products on the store shelves at
Floppy Latte's Digital Designs.
Oh Look, only 5 more followers to go and I will get to give away that $25.00 Coupon! Come on and tell all your friends, It could be you that wins! (drawing will be done by Random.org based on each person's position in the list of followers).
_____________________________________________________________________
But before we get into the new products, I need to put out a little notice. I know how everyone loves the Manic Monday Freebies! And I love to do them as well. But....I have noticed several orders coming through the store with more than one of the freebie in the cart. Now, I know it is a freebie, and it is really not a big deal, because I do put it up for free, but if you could please check your cart to make sure that you are only checking out with one freebie, I would greatly appreciate it. I use the invoice to track how many of the freebies go out, and if there are two or three going out in a cart, it throws my data off for that week. I track the freebies because it helps me to determine what kinds of stamps everyone likes so that I know what to put in the store for sale. As you know, I make no money off of the freebies, I do them because I love to do them. I don't want to have to go back to doing a coupon for freebies, just to keep my data in check. I would rather you all just be able to pop in the store and get what you want and check out without using a coupon for freebies. I'm going to see how next week goes and then decide whether to go back to the coupons or not. Help a girl out and double check your carts when you are getting your Manic Monday Freebie! It helps me to give you more of what you want! If you have any questions or concerns or issues about this, please email me and we will get it all sorted out! Please don't think that I am a gripin' or complainin', because I am really not, I just want to make sure my data is right for my store. I know you all will understand!
_____________________________________________________________________
New Products on the Store Shelves!
Now, On to the new products! I have updated the slide show as well so that you can see the newest releases today! AND, I have released an entire Monogram Alphabet! That is 26 NEW Alpha stamps! They will each be available as individual stamps, BUT, if you would like to purchase 5 or more, I will be giving a 25% discount on those orders. You will need to email me and I will send you the specific coupon! If any of you are interested in purchasing the entire set, I will set up a product in the store where you can do so at a discount as well! These are lovely alpha monograms that would look great in frames on cards, note-cards, wall art, and Die Cuts (coming soon). Let me know what and how you would like to purchase them and I am sure that I can come up with an arrangement that will be pleasing to everyone!
Ruffled Heart
Big Heart Teddy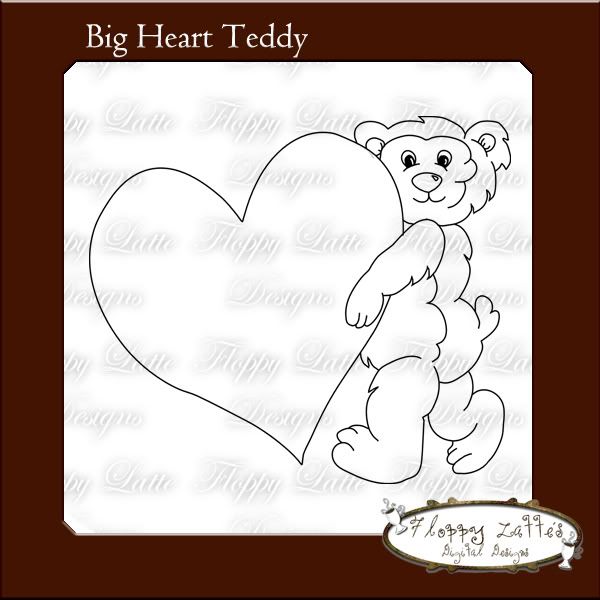 Teddy with Heart
Gothic Style Monograms A - E (already loaded onto store shelves!)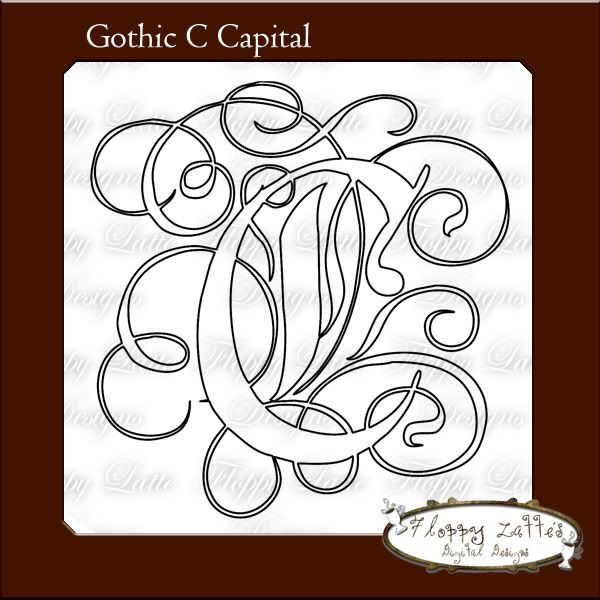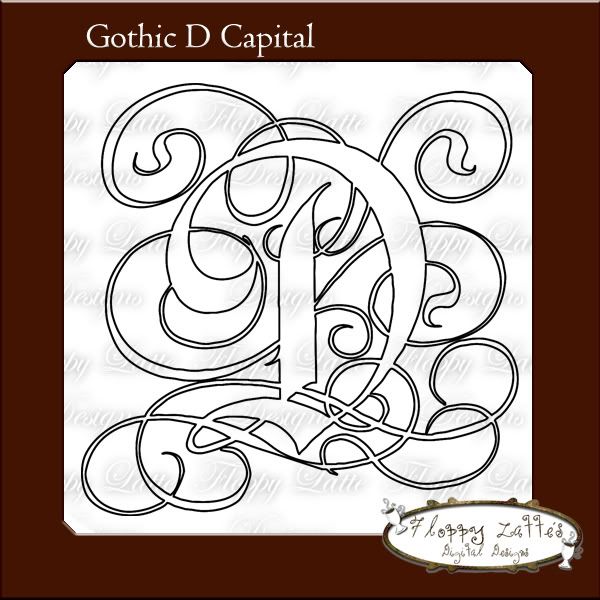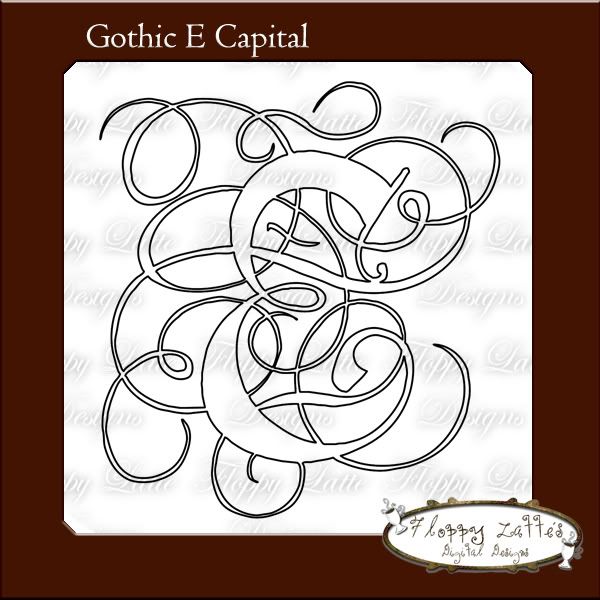 Each of the above Gothic Style Monogram previews are clickable so that you can go directly to them in the shop. I will proceed with uploading the rest of them over the next two or three days! If there is a letter that you specifically need, then just email me using the email graphic at the top left of my blog and I will get the one you need uploaded right away! Each of the Gothic Style Monograms are $2.00 each, and you can get a 25% discount when you buy 5 or more at one time! Just email me for your coupon!
UPDATE: MONOGRAMS UP TO "J" HAVE BEEN UPLOADED ONTO THE STORE SHELVES!
Well, I had best get to uploading the rest of the Gothic Monogram Caps! Got 21 to go LOL!
Until Monday, (or sooner, ya never can tell)
Catch you on the Flip,